This is Tony, the person passionate about your property:
Hello!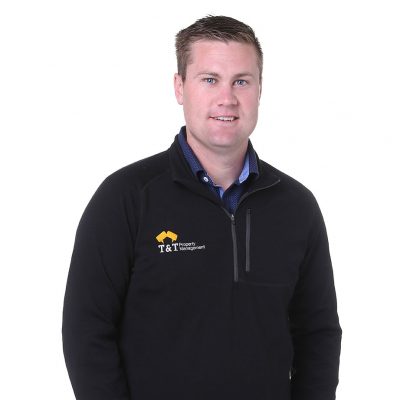 Contact us
T&T Property Management is an Invercargill based rental company for you.
T&T Property Management is a locally, family owned and operated independent property management company, offering a unique, proven and cost effective residential property management service.
Here at T&T Property Management we have some core values; everyday better, exceeding expectations, innovative, knowledgeable and positivity.
Imagine never having to worry about the day-to-day management of your investment property ever again. That's the kind of hassle-free property management service that we will provide when you join T&T Property Management – we guarantee it.
At T&T Property Management our sole focus is 100% in rental properties, just property management, we don't sell property. We have owned our own rental properties for over 10 years and have always managed these effectively and achieved some great results not only for ourselves as landlords but for the tenants who have occupied them.
We take our business seriously. With our dedication, commitment and a passion for providing outstanding customer service we achieve quality property management results. Using leading edge systems and property management software we have been successful in building a professional business managing owners properties wherever they are based in the world.
So, if you're looking for a results-focused, complete property management solution for your residential property rental or wanting a house for rent in Invercargill you've come to the right place.
We welcome all enquiries about properties for rent and look forward to being able to assist you.